Reblogged from an original post for the Southbank Centre, in advance of the November 2014 Web We Want Festival about Play the Web We Want, the game which hopes to generate a collective vision for a better networked society.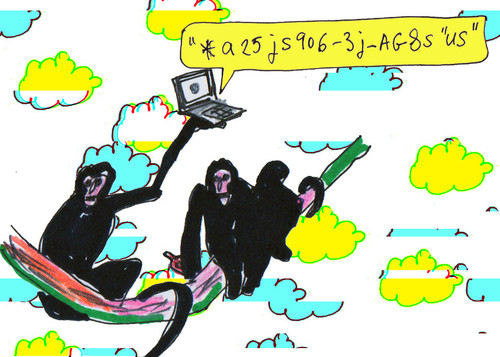 The ideas and images produced this weekend will inform the commission of two new game levels within the free open source game-building game Play Your Place. People can play, remix and share games with their own and others' drawings, or they can make their own games from scratch.
Today we set the scene with a taster game. You can play Decentralise the Things – with drawings by artist Dave Miller, and game play by "real world" game designer Holly Gramazio, with sound effects from sound artist and musician Stuart Bowditch.
In this game your mission is to live a rich life – explore, meet, discover adventure, create and exchange life-giving things (images, delicious local vegetables) with others. At the same time you maintain your privacy by attending a cryptoparty… and watch out for those terms and conditions!

Why Play the Web We Want?
We are living in the an era in which the most profound and lasting changes to our social and environmental ecosystems are being made by us humans and the technologies we make and use.
The technologies that surround us reflect the values and priorities of those who build them. These technologies then shape the way we relate to and interact with each other and influence (or limit) our ideas about what is possible in the world.
Furtherfield recognises the importance of spaces, places and opportunities for more diverse people to engage, through experimental artistic processes, with the big questions about how network technologies are changing the way we live. We think that more people need to be involved in shaping the hardware, software and devices – the legal, social and technical infrastructure of the World Wide Web to keep wider human concerns at the centre.
For this to be effective, all of us from different backgrounds and disciplines need to develop a richer understanding of the conditions of our networked society, engaging with the many associated abstractions: net neutrality, big data, data security, surveillance, access to the web.
Where once the boundaries between the worlds of atoms and bits were marked by screens and passwords, chips and implants are now on or in our bodies, devices and appliances. Our identities and experiences are tied up in the web. The web is in us and upon us, and most people understand that they have a right to belong in a place where they invest their time with others, and to say what happens in the places where they belong.
The Internet has changed what it means to be an artist. Artworks and experiences are often created, distributed, discussed and then remixed through platforms and social networks inhabited and used by the general public. Collaboration is a new art form that takes social interaction and systems of participation as its materials and we hope that all those who get involved this weekend at the Southbank Centre, and online or at Furtherfield Commons will understand their imaginative work as crucial to a thriving democratic process on their own terms.
Play the Web We Want is a Furtherfield project based on Play Your Place, an open artwork by Ruth Catlow and Dr Mary Flanagan. It is a free open source software platform published to Github and developed with Soda who create playful learning tools.
'Build The Web We Want Game' is in the Royal Festival Hall, 29/30th November